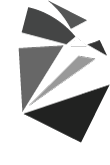 MP Plumbing Solutions Bad debtor | Michael Patti Bad Debtor
[Back to our Shame file index]
In February 2017 we provide a quote for some design work for Michael Patti (MP Plumbing Solutions).
Michael accepted the quote and we proceeded and completed the job to Michael's satisfaction in March 2017.
Despite repeated requests, and repeated promises from Michael that the money would be paid, the $660 invoice remains unpaid . . yet MP Plumbing Solutions continue to use the design work we provided.
MP Plumbing Solutions (Michael Patti) 0449 812 244
[email protected]
https://www.facebook.com/mp.plumbingsolutions8/